Lake Poway Trail offers gorgeous views of the lake and surrounding mountains. Many people come here to hike Lake Poway Loop but there are many other things to do besides hiking. This guide will go over the details of hiking Lake Poway Loop Trail including logistics/ fees, parking info, what to expect on the trail, and other activities to do at Lake Poway.
Here are the Deets
Trailhead: Google Maps Link
Distance: 2.8 miles
Difficulty: Easy to Moderate
Elev. Gain: 462 ft
Dog Friendly: Yes
Family Friendly: Yes
Parking: weekdays are free. There's a $10 fee for non-Poway residents on weekends (Fri-Sun)
Restrooms: Yes, near the convenience store
Lake Poway's trail is perfect for someone who just started hiking and is looking to get into more challenging hikes with some elevation gain. Along the way you'll come across a few uphills/downhills. Although it's family friendly, this is not a stroller friendly hike.
There are also multiple playgrounds, baseball fields, restrooms, and a convenience store where you can buy snacks and "duck food" for $1.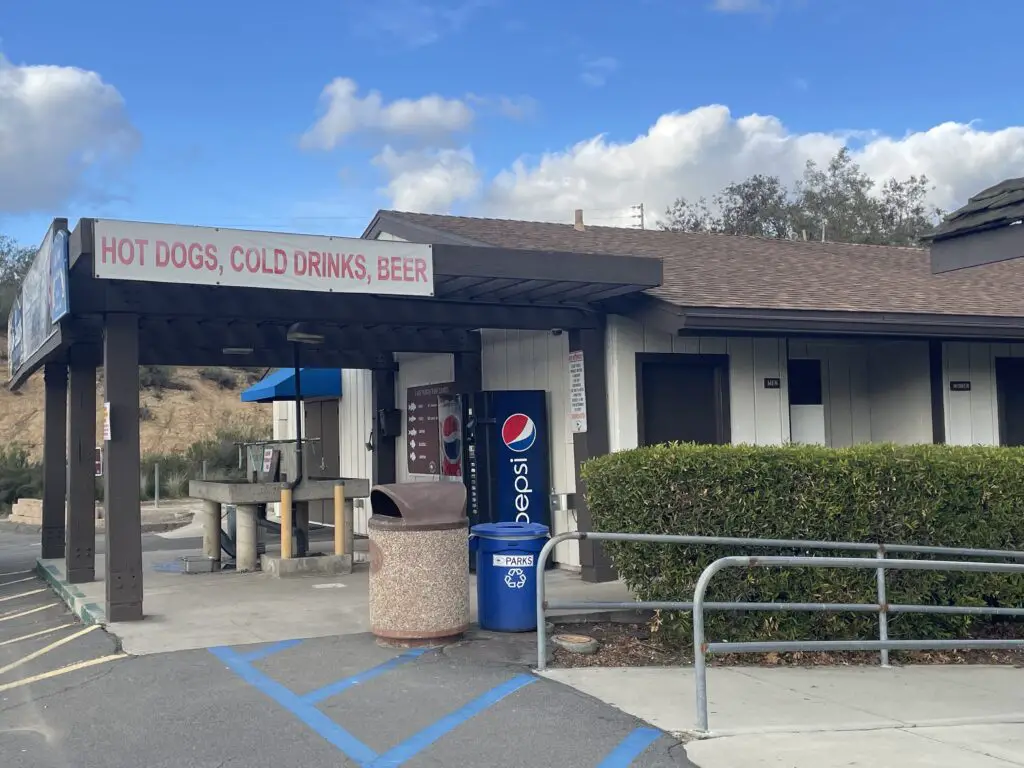 Lake Poway's hours are as follows:
Park is open daily from 6am- sunset
Fishing (Wed- Sun) 6am- sunset
Boating (Wed-Sun) 6am- 30 minutes before sunset
Concessions (Wed-Sun) 6am- 30 minutes before sunset
Keep in mind there is a parking fee of $10 on the weekends for non-Poway residents. 
For a list of other dog friendly hikes in San Diego check out this post.
What To Expect Hiking Lake Poway's Trail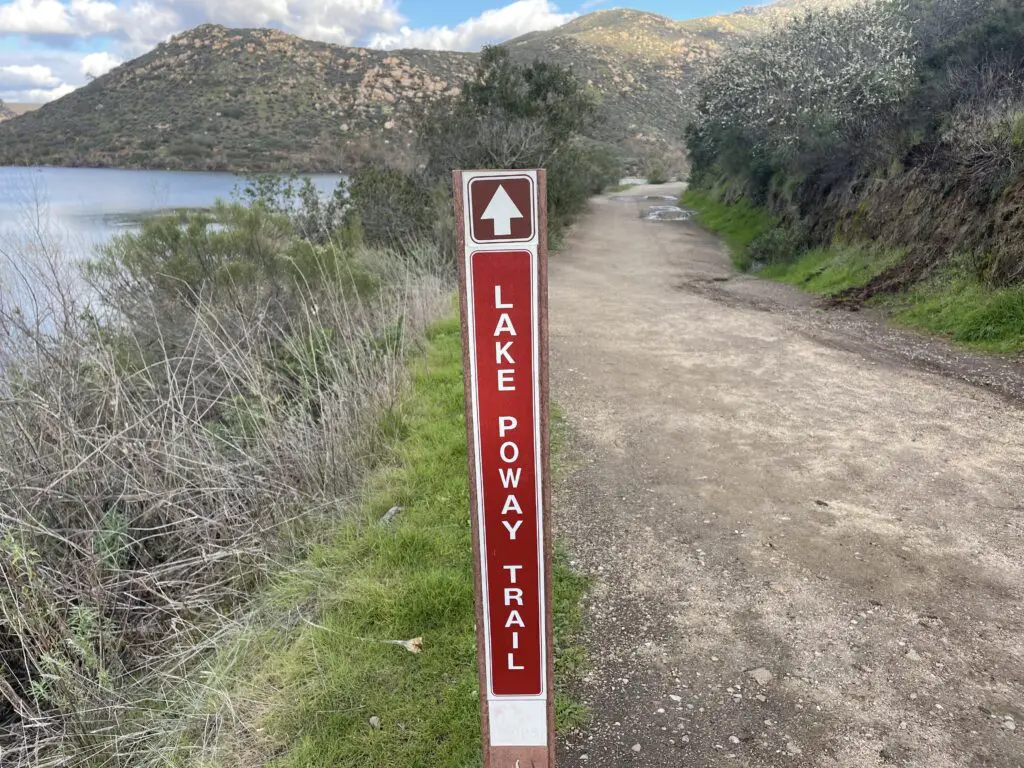 Lake Poway trail consists of mostly packed dirt. The 2.5 mile loop has a few steep sections. Along the way you'll have views of the lake and there are plenty of places to stop and take a break. There are multiple benches set up around the lake and there's even a porta potty along the trail if needed. 
You'll come across a few forks in the trail so having the AllTrails map handy isn't a bad idea. There are also trail signs to help guide you along the way. Keep in mind that you cannot hike along the dam itself. Lake Poway's trail loops around the dam and back to the parking lot. 
Near the end, at the 2.3 mile mark you'll come across a "T" junction. Both routes will get you back to the parking lot. Going left is the fastest way back to the lot. 
Best Time to Hike Lake Poway
Lake Poway's trail is best hiked during the cooler months. During the summer, this area gets really hot. There is no shade on the trail so be sure to pack a hat and sunscreen.
If needed the convenience store does sell water and other drinks, as well as beer. Although this hike is relatively short, spending the entire day here picnicking/ hiking/ and fishing isn't a bad idea.
Other Things To Do At Lake Poway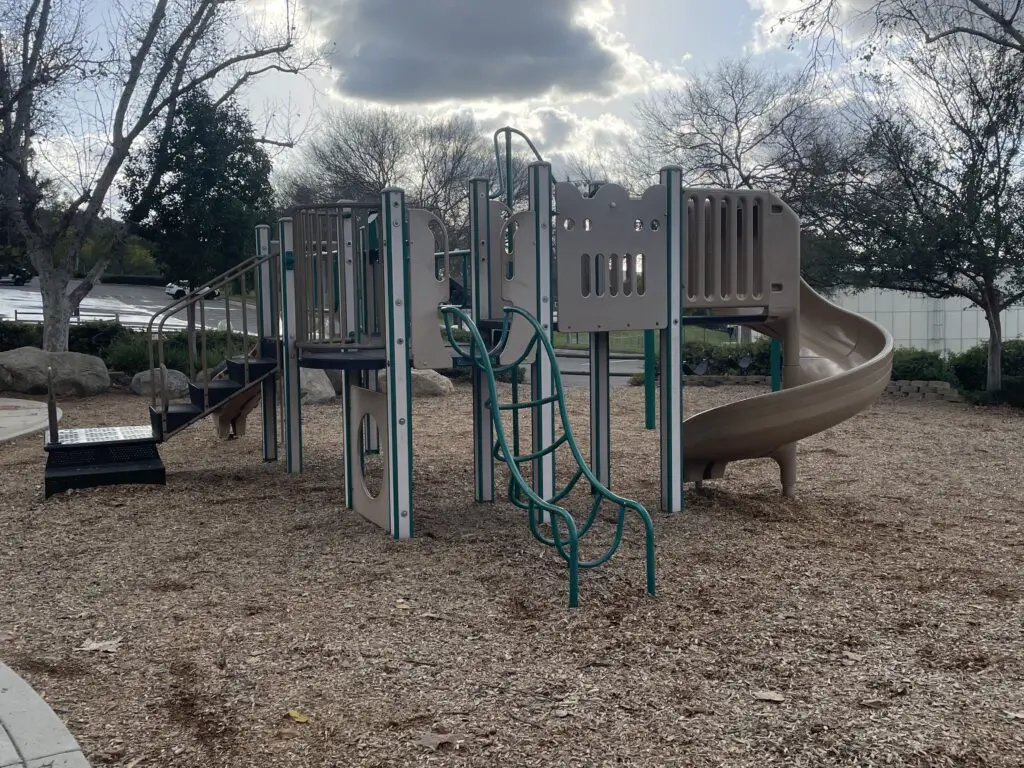 There are plenty of other things to do besides hiking Lake Poway trail. You can set up a picnic, go fishing, rent a motor boat or pedal boat, and the lake offers seasonal camping! 
Please note you cannot swim at Lake Poway. There's no bodily contact allowed with the lake. 
Hikes Nearby
Another option for a hiking trail is Lake Poway to Mount Woodson (aka Potato Chip Rock). This hike starts at the lake and takes you to the infamous potato chip. It's 7.4 miles roundtrip and climbs upwards of 2,000 ft in elevation. This is a moderately challenging hike.
Here's the AllTrails link.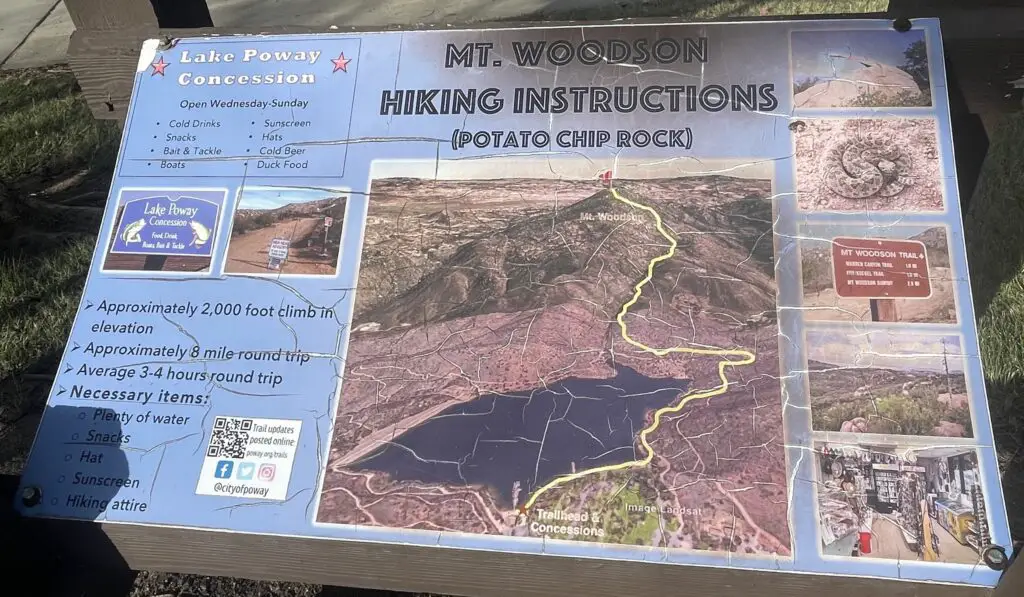 Hiking Newsletter
You can sign up for my hiking newsletter below. I'll send you info about hiking trails, new blog posts, and any group hikes that I host.