NOW OPEN
Such a great sunset hike in San Diego. On a clear day you can see downtown and the ocean from the summit. With an elevation gain of 1,194 ft, you're gonna have to put in some work for this view.
This hiking trail is part of the 5 Peak Challenge at Mission Trails Regional Park, so don't forget to take your photo at the top!
Even if you've already done this hike, I recommend going back at sunset. Some pros of a sunset hike include cooler temperatures, some more shade, and a different perspective.
Here are the deets:
Trailhead: 10425 Father Junipero Serra Trail
Distance: 2.4 miles roundtrip
Dog Friendly: Yep! Check the weather before bringing your pup.
Parking: "Kwaay Paay Peak Parking Lot" in Apple Maps is open! If that fills up there's also parking along the road by that lot
Tip: Do not park inside! Gates close at 7pm and you'll be stuck inside.
Once you reach the trail head, follow the signs for Kwaay Paay Peak/ Summit. A different route is Kwaay Paay East Trail. This hiking trail also takes you to the summit, it's just a bit longer.
This is an out and back trail. Watch your step coming back down since this hiking trail is steep and rocky.
On the way back make sure you follow the sign for Father Junipero Serra Trail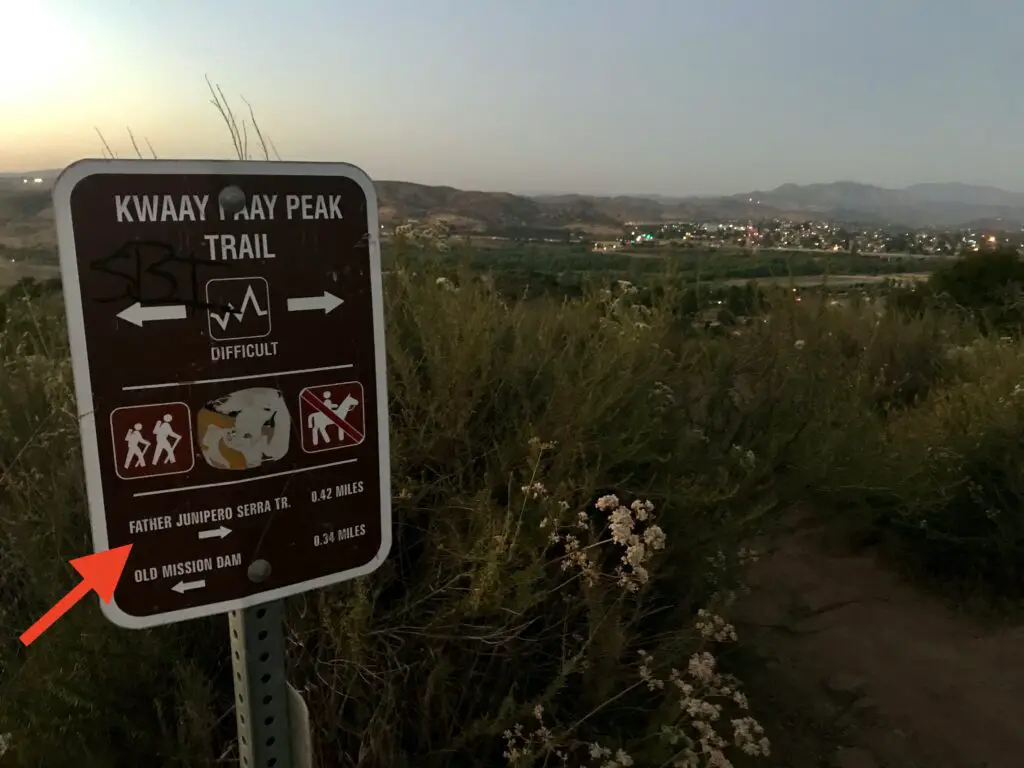 The other route will take you to Old Mission Dam.