Big thanks to @peru_adventures on IG for the nicer pics at the summit!
Iron Mountain is easily one of the most popular hiking trails in San Diego, right there with Cowles Mountain and Potato Chip Rock. It's a moderate challenge for the average hiker, and you get some great views. Fun fact: a lot of people use this hiking trail when there's a full moon too.
Here are the deets:
Trailhead: At the intersection of Hwy 67 and Poway Rd. You can plug in "Iron Mountain Trailhead" on Apple or Google Maps
Distance: 6 miles
Est Time: 3 hours
Dog Friendly: Yes 🙂
Parking: There's a lot available and you can also park on the side of the road too
Tips:
If you're doing a sunset hike don't forget a head lamp
Always keep an eye out in the summer for rattle snakes. I've seen one before on this trail
After the first 1/4 mile through the trees in the photo, there is 0 shade. Bring a hat and some sunscreen. It gets toasty out here in the summer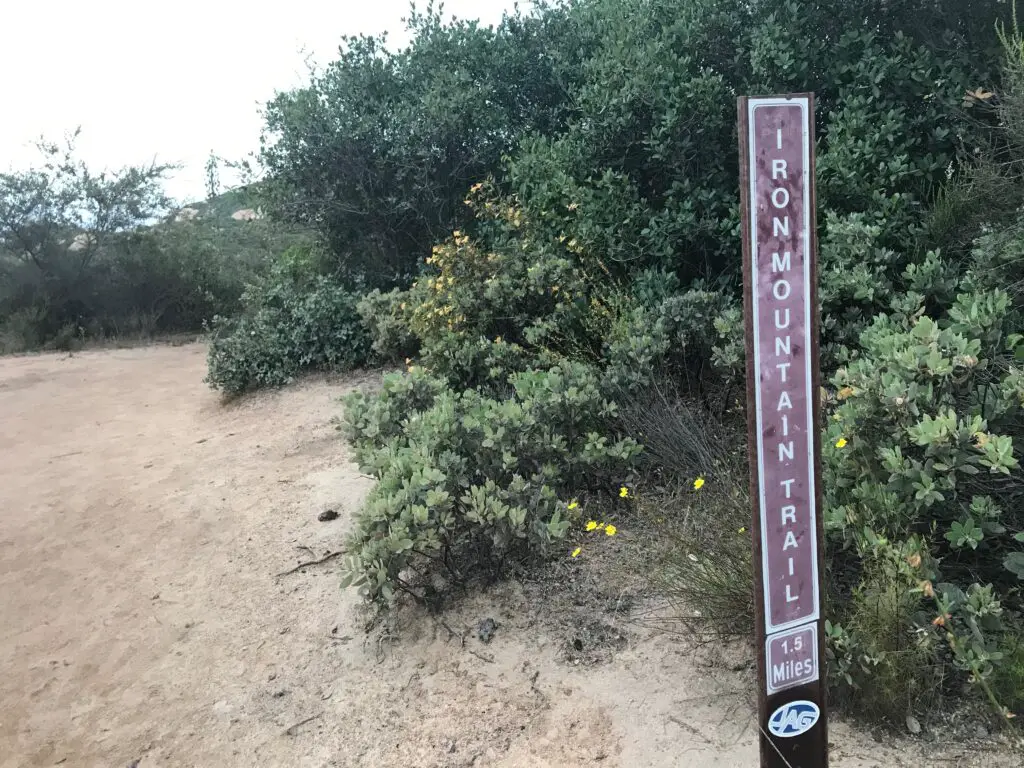 Keep an eye out for the trail markers on the way up to guide you! The last 1/2 mile is all rocky switchbacks so watch your step. At the summit you'll find a picnic table and a telescope.
Post hike brewski: Mainstream Bar and Grill. Outdoor seating available. Only 10 min away from the trailhead. It's on your way back to the 15 Freeway.
If you're looking for something more challenging- I highly suggest North and South Fortuna at Mission Trails Regional Park.